In Malawi, there are over 1,000,000 orphans because of the HIV/AIDS epidemic.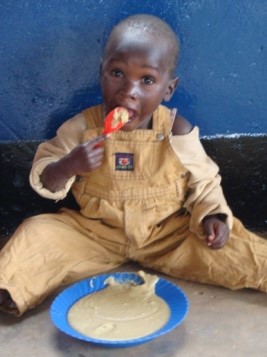 There is no state welfare system for these children – no safety net.
Their futures depend on the extended families taking the min and trying to stretch their own already meagre income to feed, house and clothe them.
This project provides vitamin fortified para to 8 feeding centres. Every orphan is fed one nutritious meal per school day. A totle of 250 orphans are fed every day.
A £1 donation allows us to feed one meal to 50 children.
To date, Bwengu projects Malawi has provided over 1,000,000 meals to orphans.